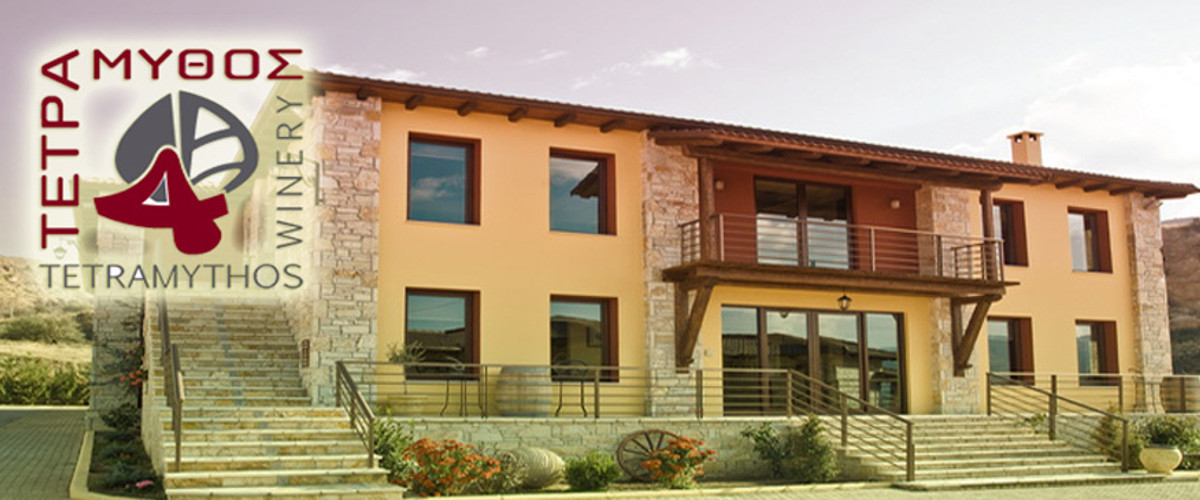 Tetramythos Winery
| | |
| --- | --- |
| | 8th klm Pounta-Kalavrita – 250 03, Ano Diakopto, Achaia |
| | +30 26910 97500 |
| | www.tetramythoswines.com |
| | info@tetramythoswines.com |
The brothers Aristos and Stathis Spanos, of Tetramythos winery, grew up in their winery's area, known and famous since ancient times for its vineyards. It was only natural that they took interest, from their childhood, in the cultivation of vines, olives as well as with the production of wine.
They soon chose the road of organic cultivation, both for olives and for the vineyards of Tetramythos winery. These vineyards use native and international grape varieties, are semi-mountainous and mountainous (450-1000metres) and are greatly benefited from the breeze of the Corinthian Gulf. Their grapes are used in the production of organic and "natural" wines exclusively.
In 1999, when they met oenologist Panagiotis Papagiannopoulos, also originating from the area, they began to produce their first wines. After some years, in 2003, the building of Tetramythos winery began and was concluded the next year. The result is a modern and special building, with character and many possibilities, some of which are solely related to wine tourism (guest house, dinning infrastructure, internal and external event venues etc.).
| | |
| --- | --- |
| Why it's worth visiting | Because Tetramythos winery is visitable for many reasons, presenting a huge interest and usability for the oenophile wine-tourist. First of all it is in beautiful harmony with the idyllic environment of Chelmos's slopes. Its functional interior is anything but "cold", like those of some industrial wineries, since the wood and stone "warm" the space which is decorated with old wine-producing tools. Much more, however, because in Tetramythos winery a lot of importance is placed on the production of organic wines, with the less necessary interventions during vinification, the least possible sulphite etc. Here the still native yeasts of the area are used systematically while "natural" wines are also produced. |
| Open days & hours | Open to visitors throughout the year, 09:00 -16:00 on weekdays and 10:00-16:00 during the weekends. |
| Tour  | Of the vineyard, winery, cellar, tasting room. |
| Tour duration  | 30 minutes |
| Tour languages | Greek, English |
| Tour cost | Free (in the case, however, of groups, 6 Euros per person for the tasting of 8 wines together with local cheeses and savoury pastries). |
| Tasting room  | The tasting room in Tetramythos winery is fully and perfectly equipped and can serve 50 or more people at the same time. |
| Number of wines tasted  | 6 |
| Wine shop  | Tetramythos winery offers a special wine shop (with a 15% discount on market prices) in which it also sells wines that are not on the market as well as wine accessories. Special packaging for wines is provided. |
| Credit card | Yes |
| Label number | 11 |
| Organic production  | Yes |
| Green practices  | Yes |
| PDO Wines | Patras |
| Annual production  | 160,000 bottles |
| Parking  | Yes |
| Guesthouse | Yes |
| Accesible by people with disabilities | Yes |